Skip to Main Content
It looks like you're using Internet Explorer 11 or older. This website works best with modern browsers such as the latest versions of Chrome, Firefox, Safari, and Edge. If you continue with this browser, you may see unexpected results.
Current Ohlone People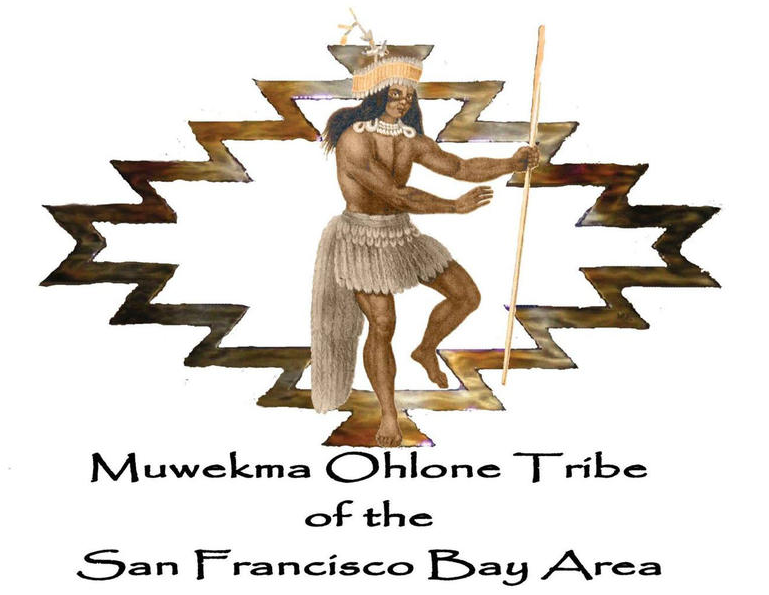 People who identify as Ohlone or specifically Muwekma Ohlone live throughout the San Francisco Bay Area. They are not extinct and were not eradicated by colonialism despite the facts they have not received tribal recognition from the Bureau of Indian Affairs and do not have federally recognized land. Members host pow-wows and other events to reclaim and keep their culture alive, in addition to actively working to acquire land for the tribe. There are a variety of parks and monuments named in honor of the tribe, as well as continuing efforts to draw more attention to the fact that Bay Area residents live on Ohlone ancestral lands.
Ohlone Videos
This video is the first in a seven part interview with Charlene Sul, an Ohlone activist and speaker, by the Voices of the Earth project.
"In the Land of My Ancestors" celebrates the legacy of beloved Ohlone elder Ann-Marie Sayers. Sayers has devoted her life to preserving the stories and culture of her Indigenous ancestors.
Muwekma Ohlone
Muwekma Ohlone Website

The tribe's website is rich in resources including history, images, activities, and publications.

Tamien Nation Website

The Tamien Nation identifies itself as the tribe most directly indigenous to Santa Clara County.